Baldwin Media Development provides creative services to clients in Southern Illinois and throughout the Midwest. We are an award winning Visual Media Company which specializes in tourism and non-for-profit work. We are best known for our quality, cost-effective productions, and always meeting deadlines. Please see what our clients have to say and view our work.

Thank you for visiting our website. Please contact us for more information on how Baldwin Media can help your business or organization with its video needs.
As Co-Chair of the Board of Directors for the International Lineman's Rodeo I would like to express our appreciation for the great DVD's you have produced at our events. We know it is a difficult assignment as you have to be prepared to shoot in all types of weather conditions and crowded areas. Your product has always been the best in quality and contents. I personally appreciate your interviews with participants, judges, and vendors to make the DVD personal to all who watch it. We communicate to others when asked about who to use for their Lineman's Rodeo about your company. Thanks and we look forward to continuing our relationship as we work together at future events."
Dale Warman, Co-Chairman Board of Directors
International Lineman's Rodeo and Expo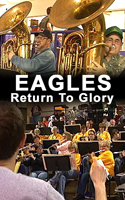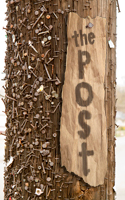 In 2010 Baldwin Media Development produced an 80 minute documentary called "Eagles: Return To Glory". This documentary tells the story of a group of citizens coming together to help revive a music program in the local school system. This movie received many positive reviews and was entered in several film festivals including The Sundance Film Festival, The Chicago International Movies & Music Festival, The Nashville Film Festival and more. Please click the image to the left to see our movie trailer. In 2013 Baldwin Media began work on a tv series entitled "The Post". This series will feature many back stories of the various messages placed on "The Post". More details will be available in the near future.